Promoting Sustainable Development Implementation
ESG
| | |
| --- | --- |
| Promoting Sustainable Development Implementation | |
The Chairman's Office is responsible for our company's ESG initiatives. There are currently three employees assigned to the Chairman's Office; one of their duties is to promote ESG initiatives. Their key responsibilities include the formulation of ESG annual goals and providing regular updates and reviews during management committee meetings. The relevant department(s) will then follow up by executing and implementing the required actions. Any violations of ESG policies and details of corrective action(s) taken will be reported to the board of directors in order to continue to strive towards our goal of being a socially responsible company.
Implemented Initiatives and an Evaluation and Review of Their Effectiveness.
MAR. 2021[Obtain customer recognition in CSR]
Swisscom sustainable development programme Silver award Presented to CviLux.In recognition of excellent collaboration and outstanding achievement in corporate social responsibility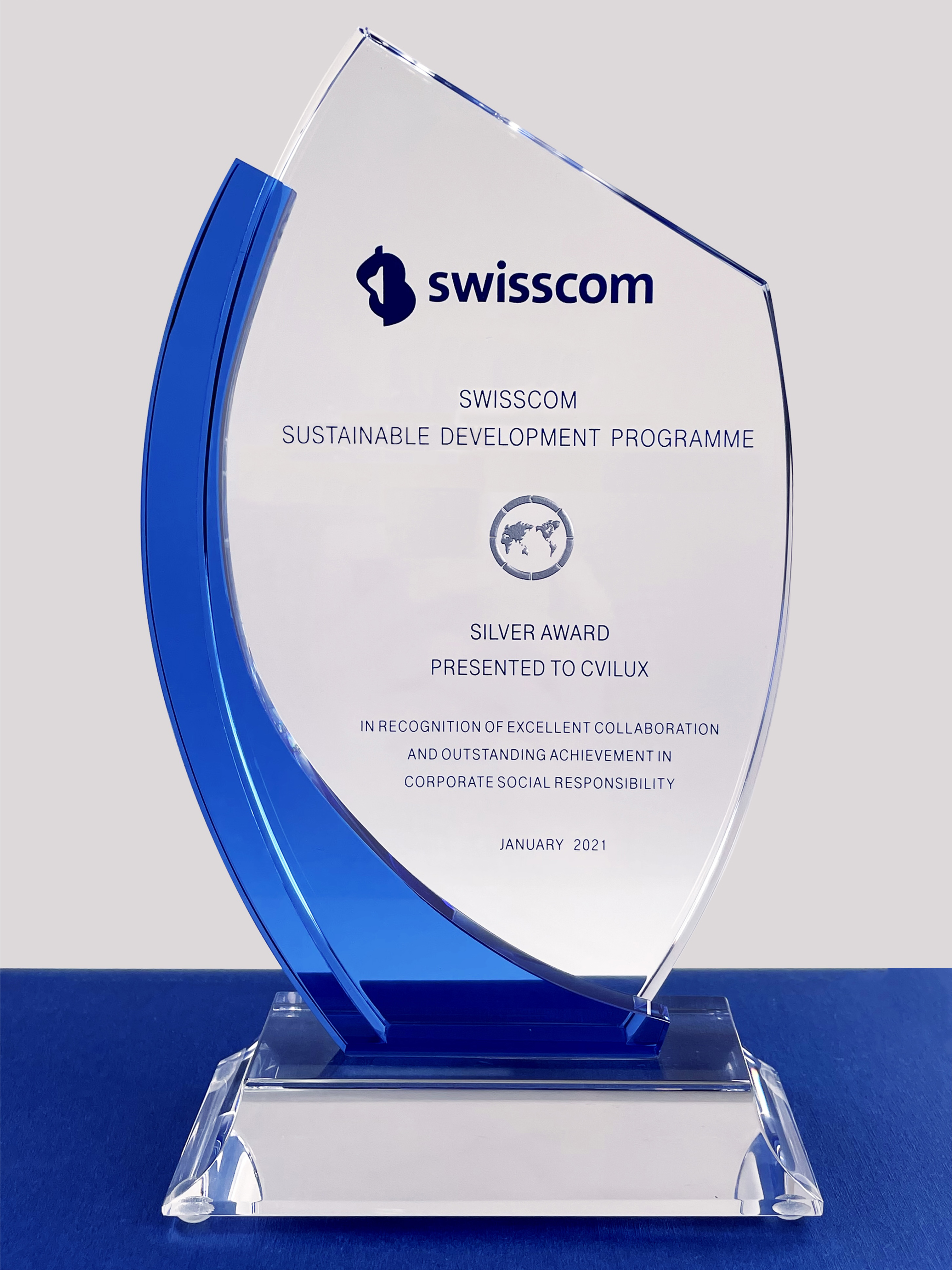 ---
Oct. 2020[The industry-academy cooperation between Cvimall and Hsing Wu University has been started]
They will offer us a lot of ideas about media Integrated marketing and marketing planning for KOC.
We are looking forward to the future.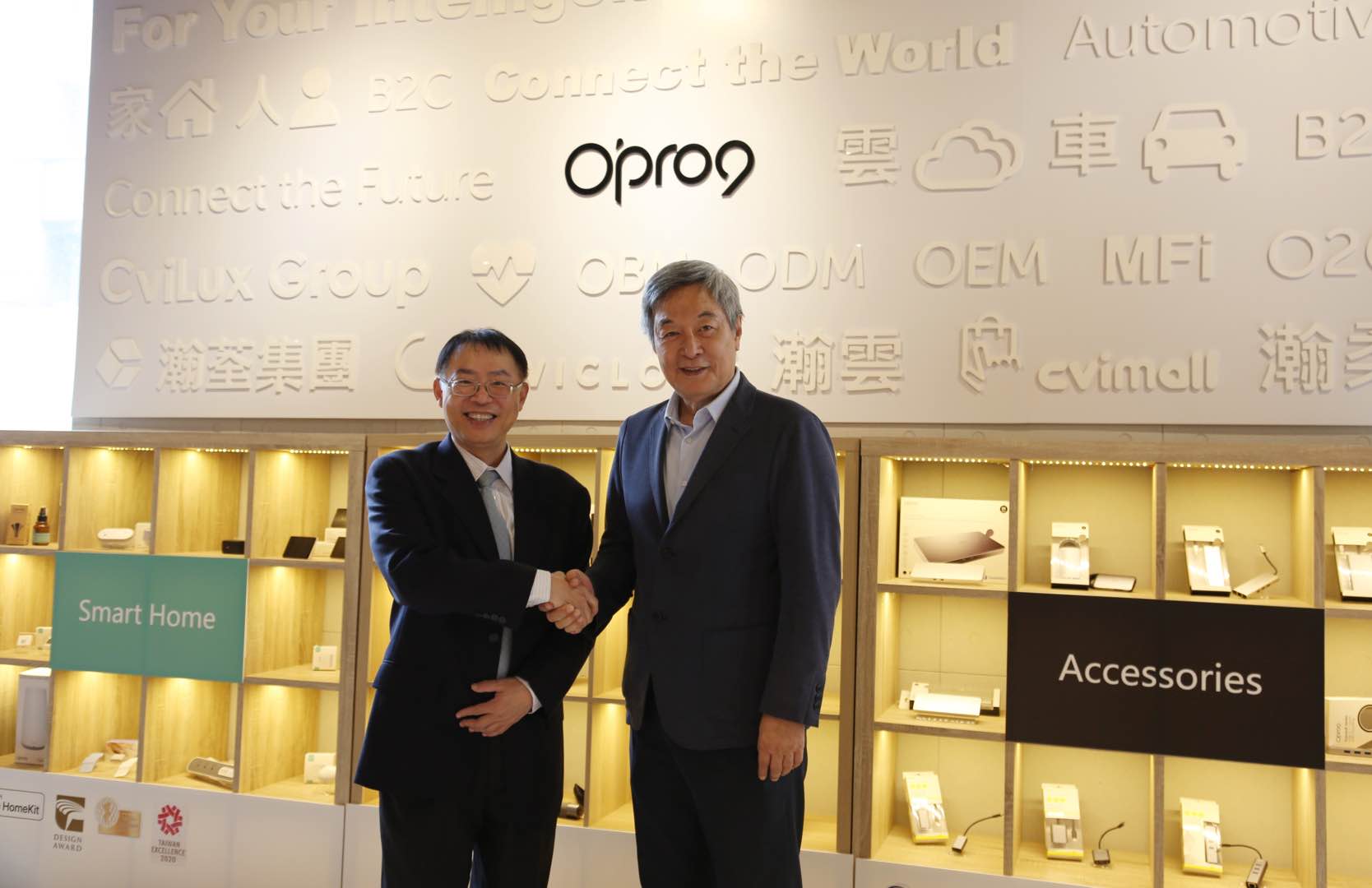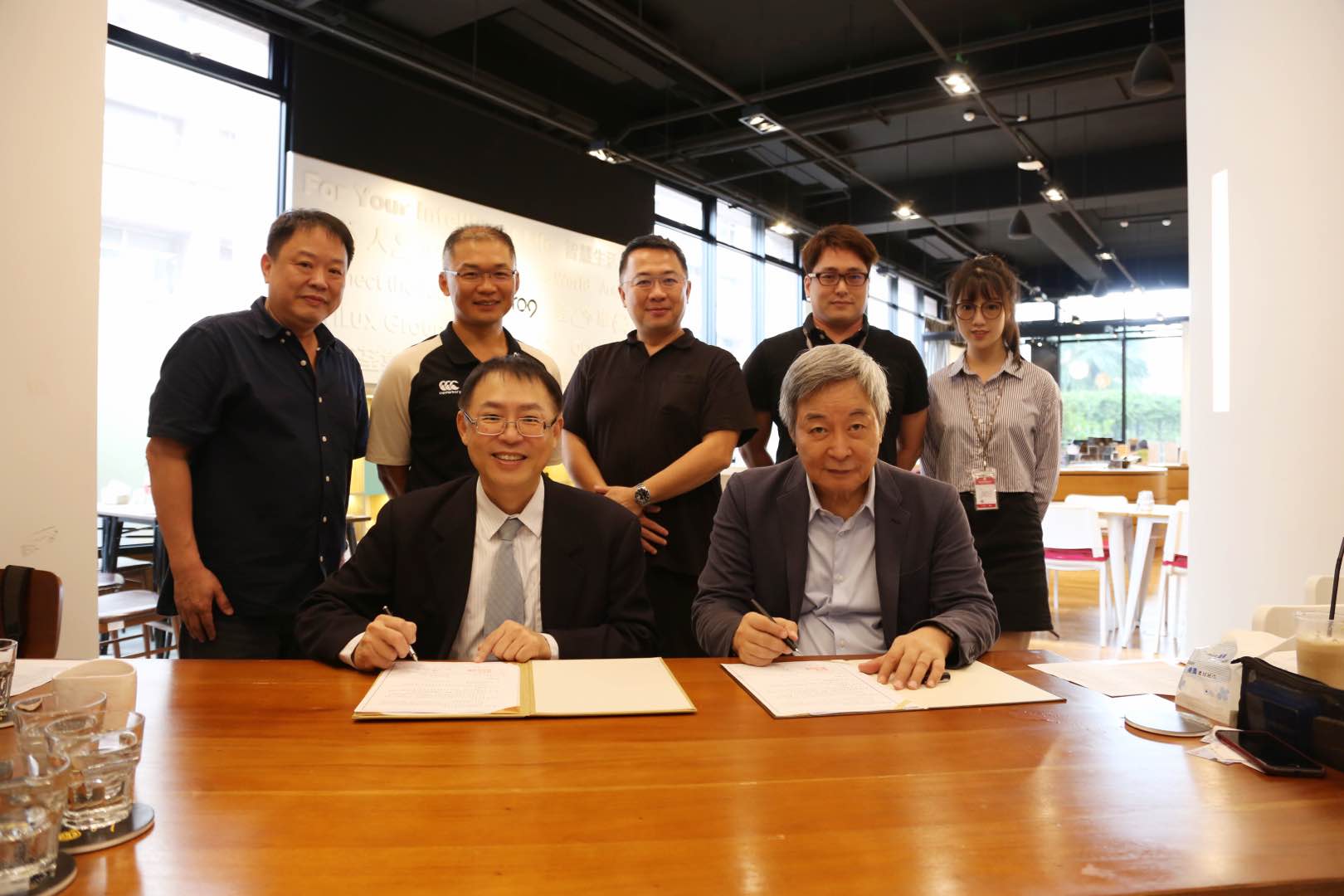 ---
Dec 2019 [Co-organized Exhibition with the Students of Aletheia University]
The Business Administration students from Aletheia University visited local enterprises in Tamsui District for their themed exhibition on socially responsible brands and found CviLux. We are glad that our longtime efforts have finally been recognized -- fostering goodwill and contributing to the local community is ingrained into our corporate DNA, and being a socially responsible company has always been our corporate mission!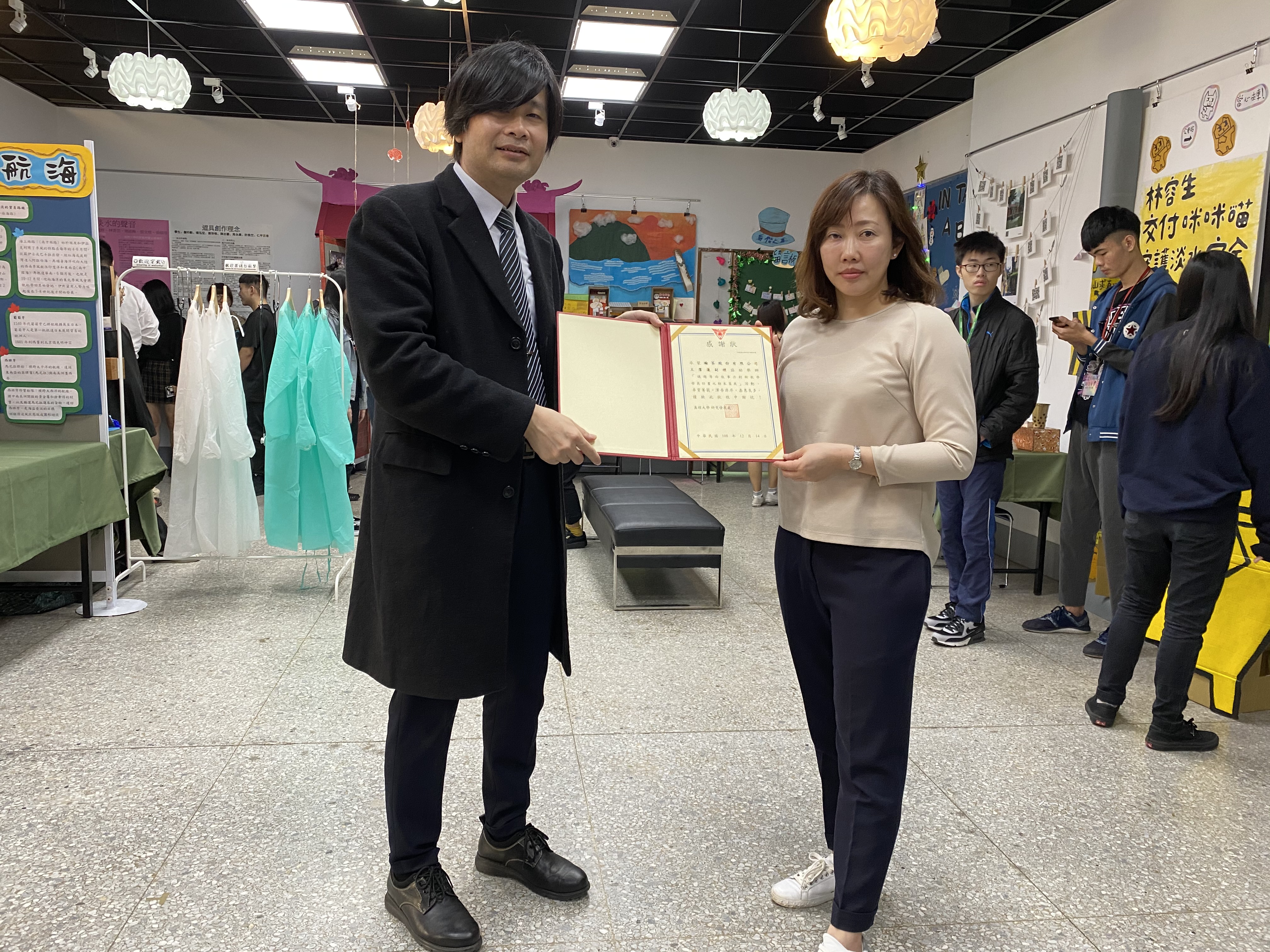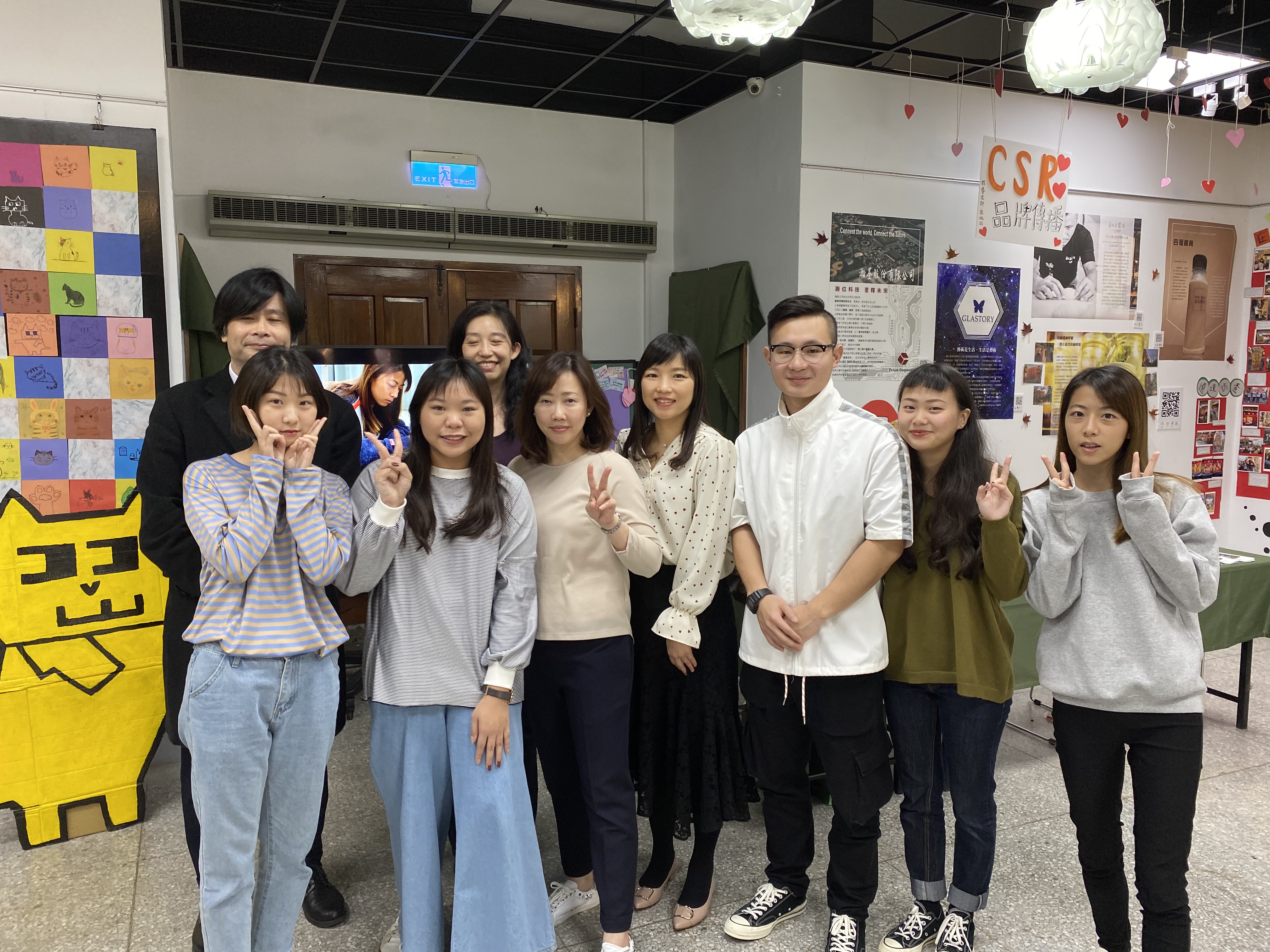 ---
Oct 2019 [A Friendly Workplace, Health Seminar]
CviLux has always made it a point to take care of our employees; we promote a friendly workplace as part of our CSR initiative to safeguard the well-being of our employees. On 17th Oct 2019 (Thu), CviLux Group invited Food Lover Nutritionist Ms. LIU Jia-Yun to our 'A Friendly Workplace, Health Seminar' event, where she generously shared her tips on healthy eating with the company's employees.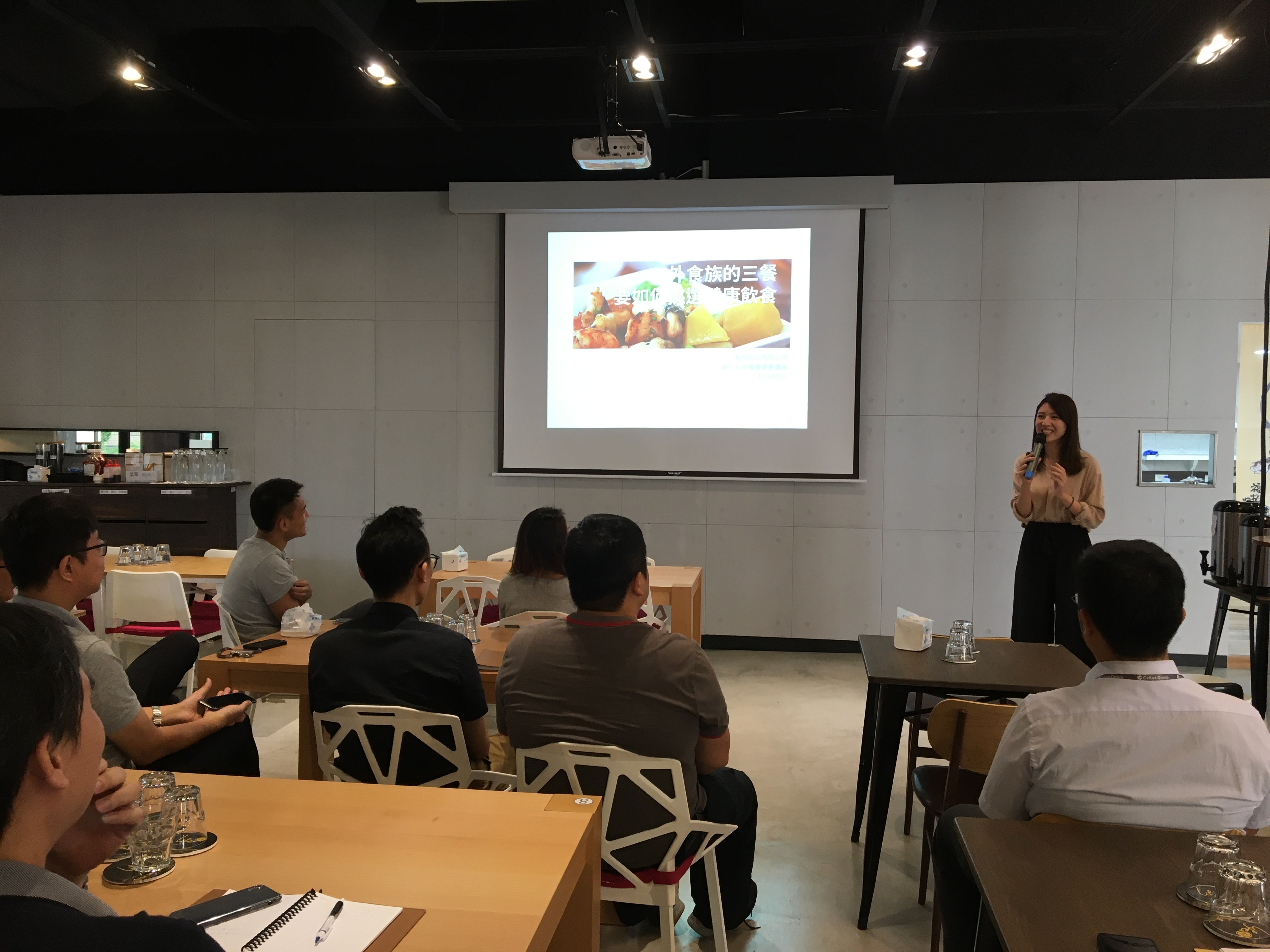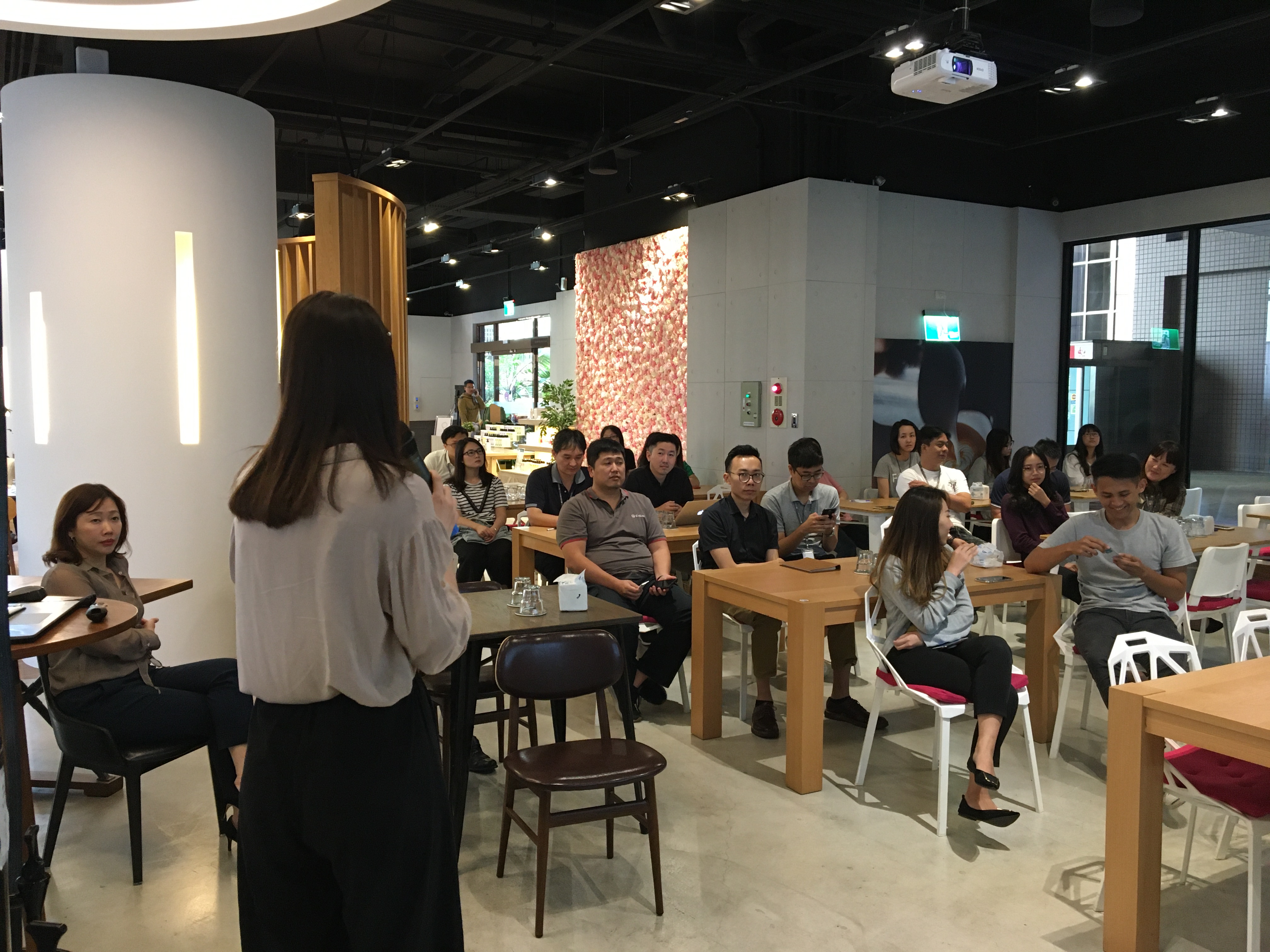 ---
2019 [Industry-Academia Collaboration]
In line with the employment policy of the Financial Supervisory Commission, CviLux has worked with colleges and universities in recent years by providing internship opportunities for students to experience working before graduation, so as to enhance students' adaptability and competitiveness, which in turn creates employment opportunities.
In 2019, we collaborated with Ming Chi University of Technology and St. John's University to create 11 and 3 internships respectively, while continuing to maintain friendly exchanges with Tamkang University and Shih Hsin University.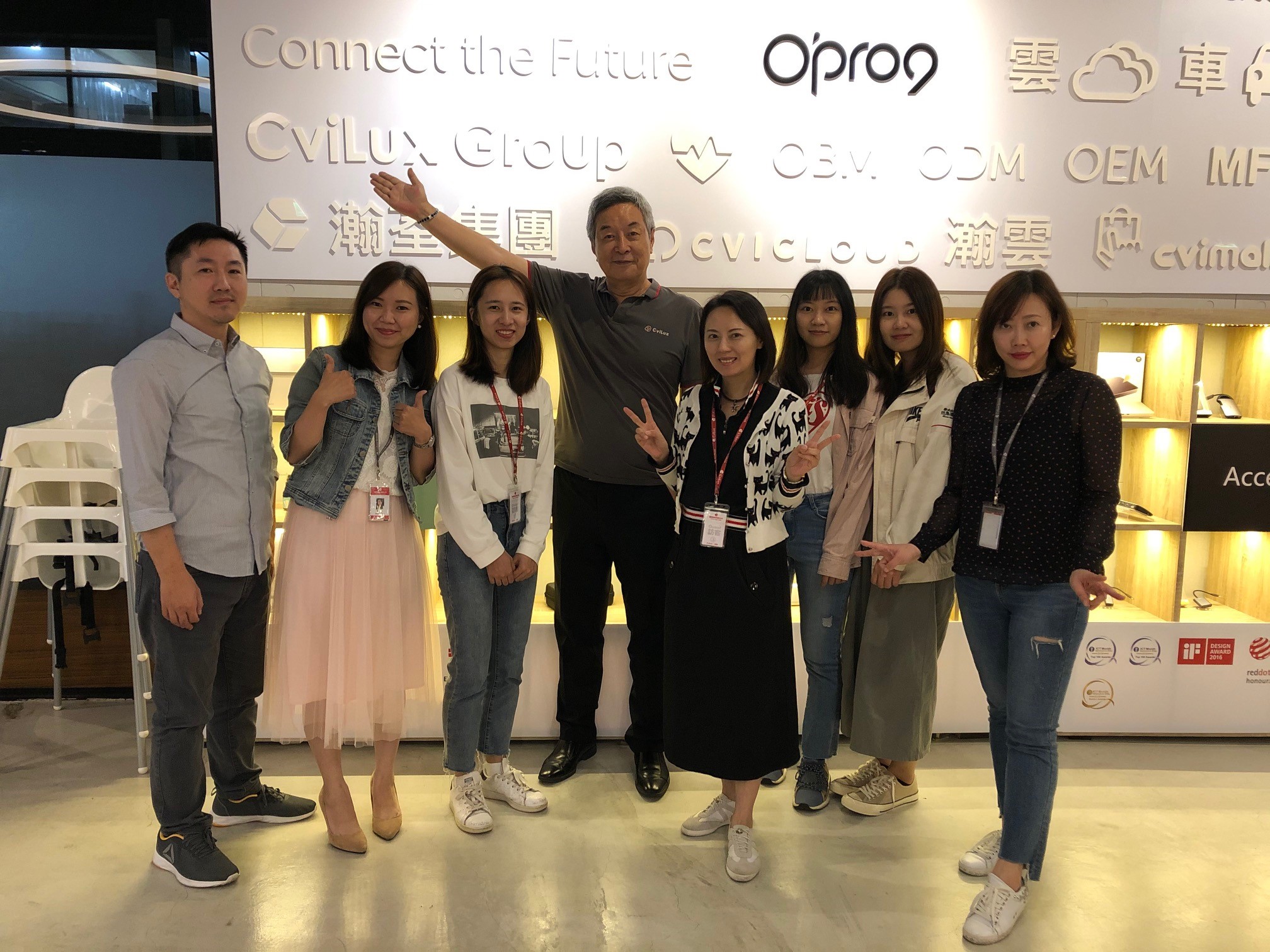 ---
May 2019 [Support the fruit farmers]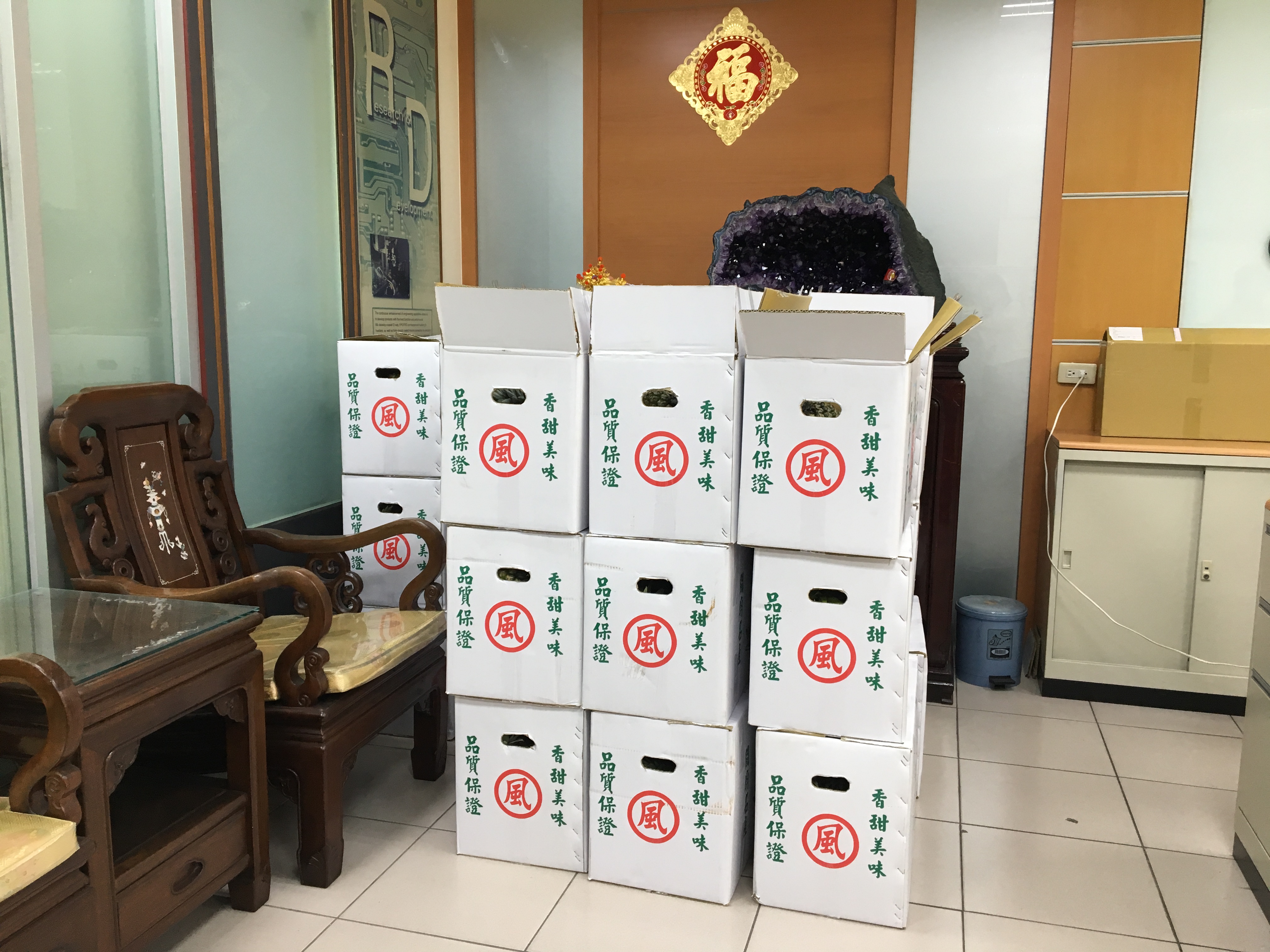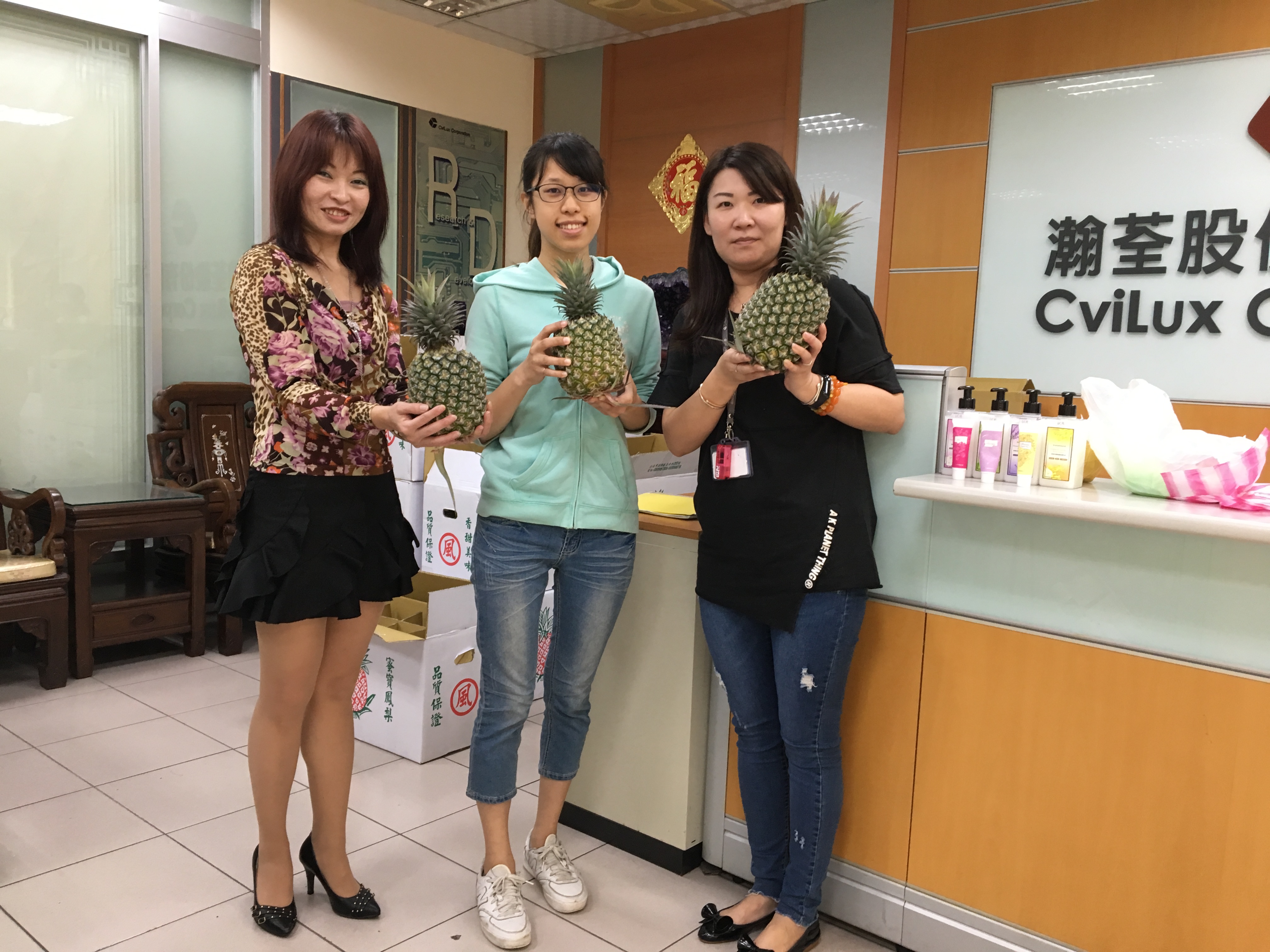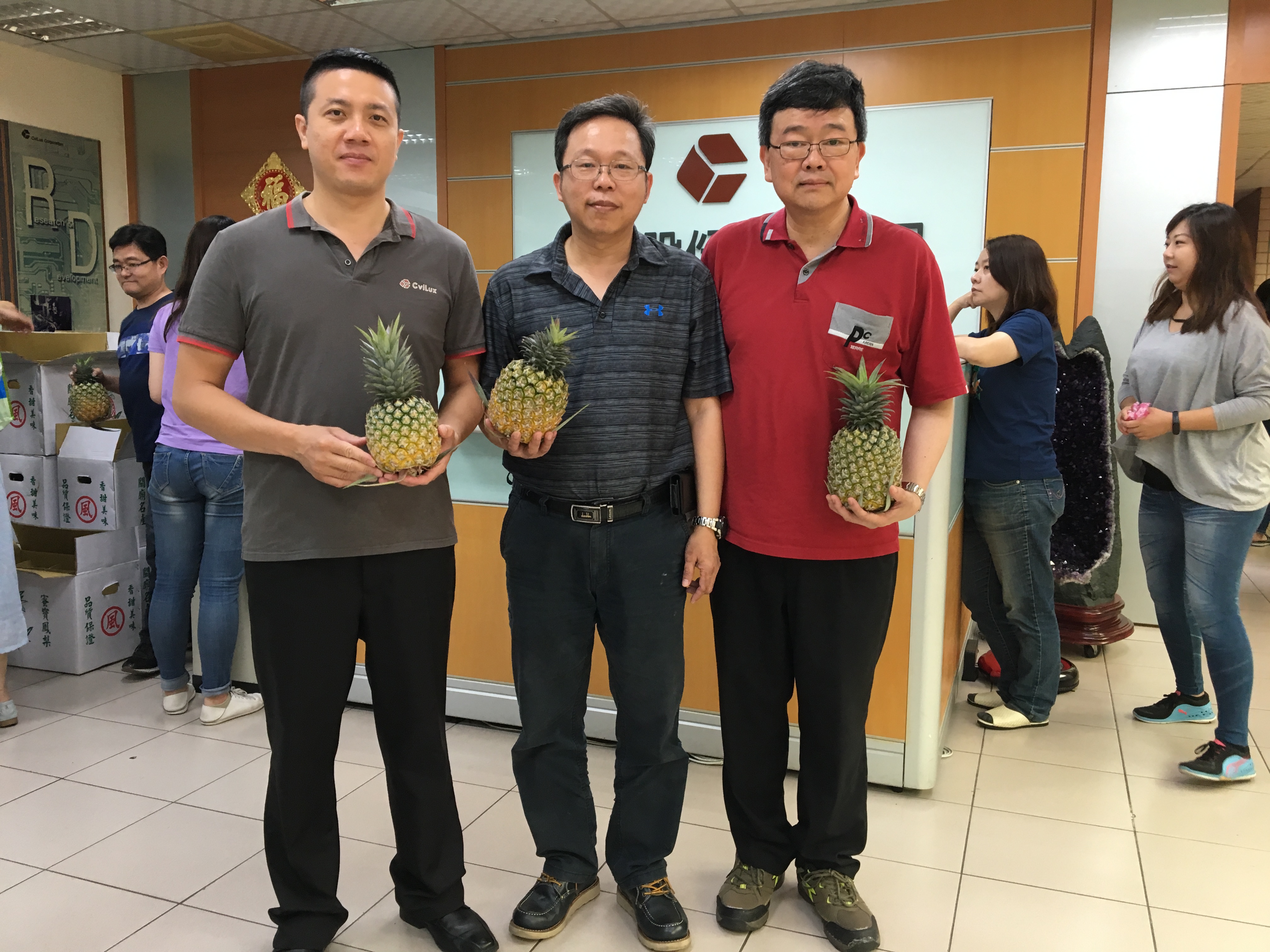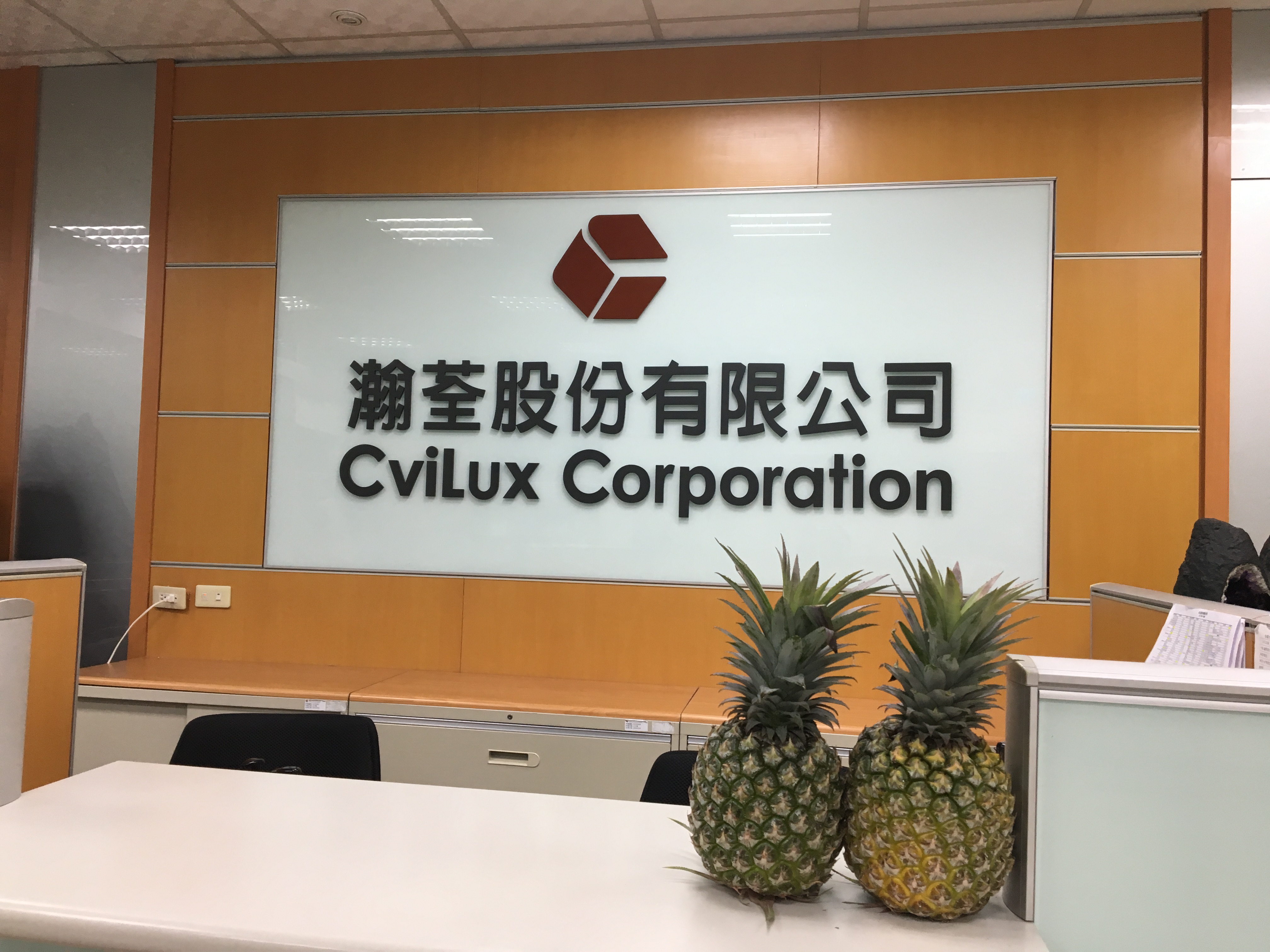 ---
September 2018 [Employees bought snacks made by disabled children to help them have their own workshops]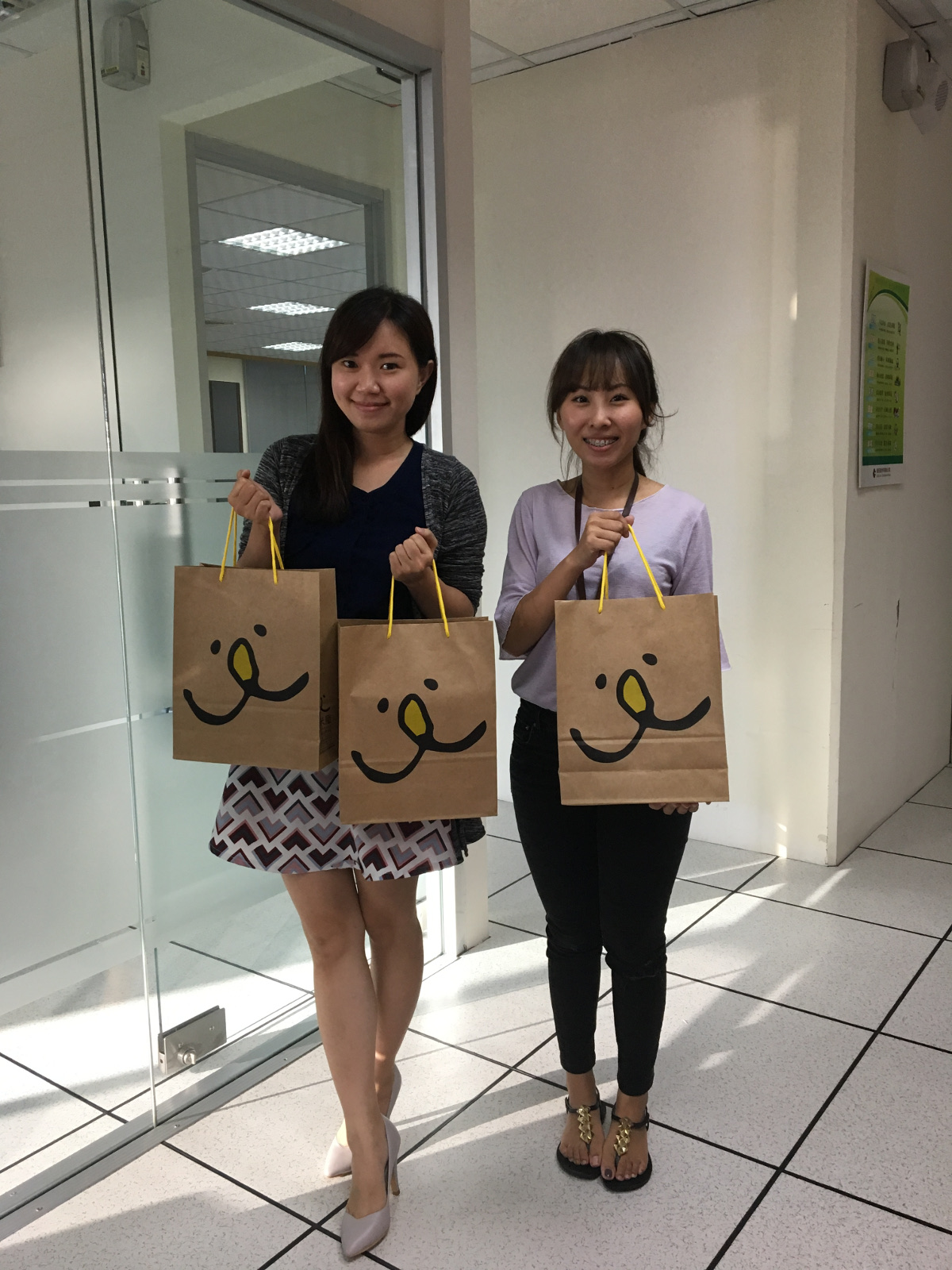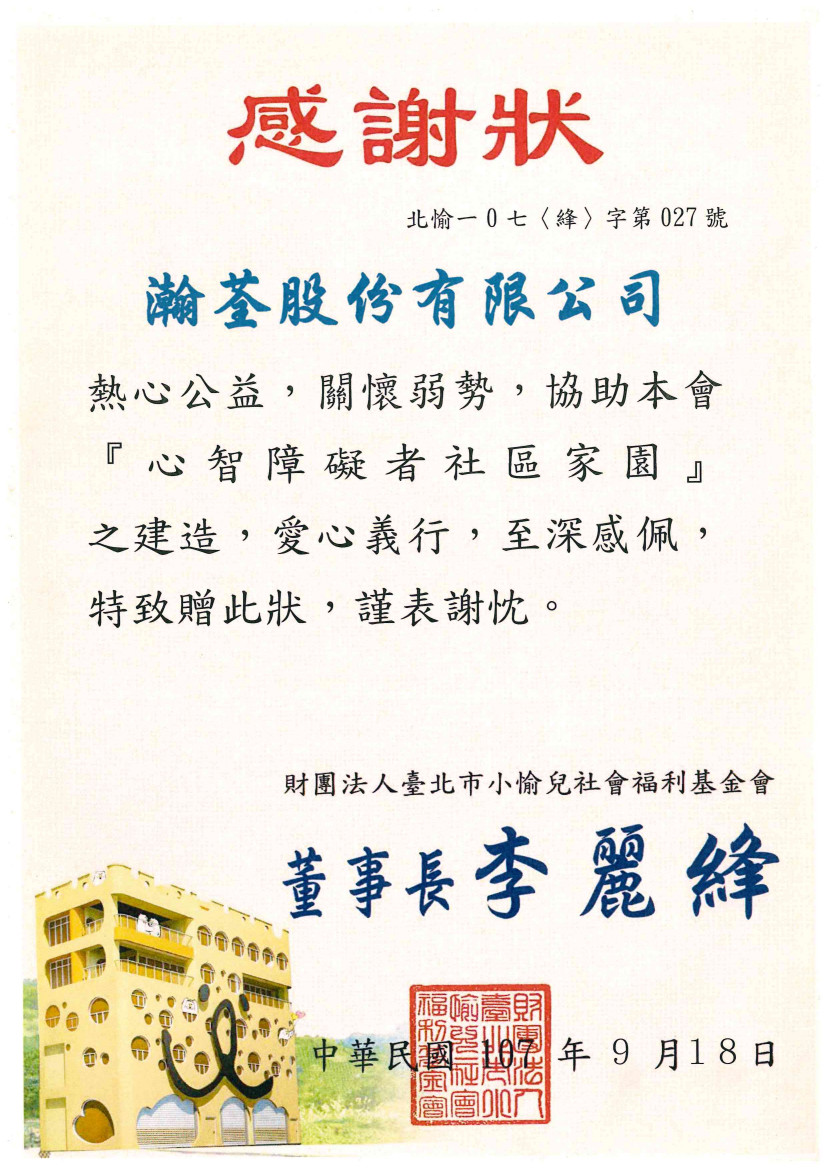 ---
June 2018 [CviLux Family Day]
CviLux held the employee Family Day on June 9th, 2018 to improve the health of our employees and strengthen the family bonds.
Approximately 200 employees participated and many of the employees brought their families to spend the day together.
In addition to barbecue and water sports, there were group paintball competitions and a paddling pool for children and families.
These activities allow the employees' families to spend quality time together and achieve the goal of Family Day.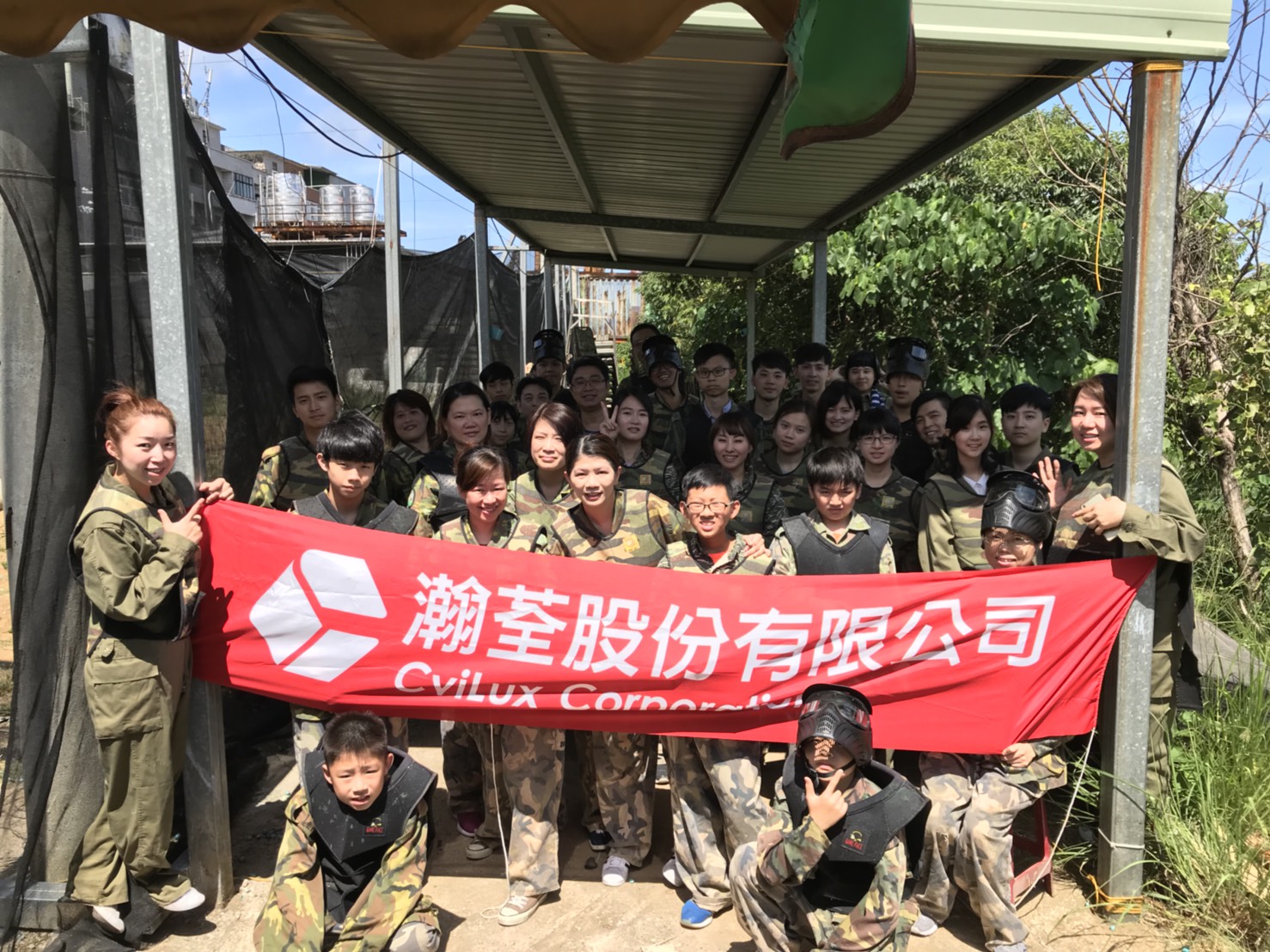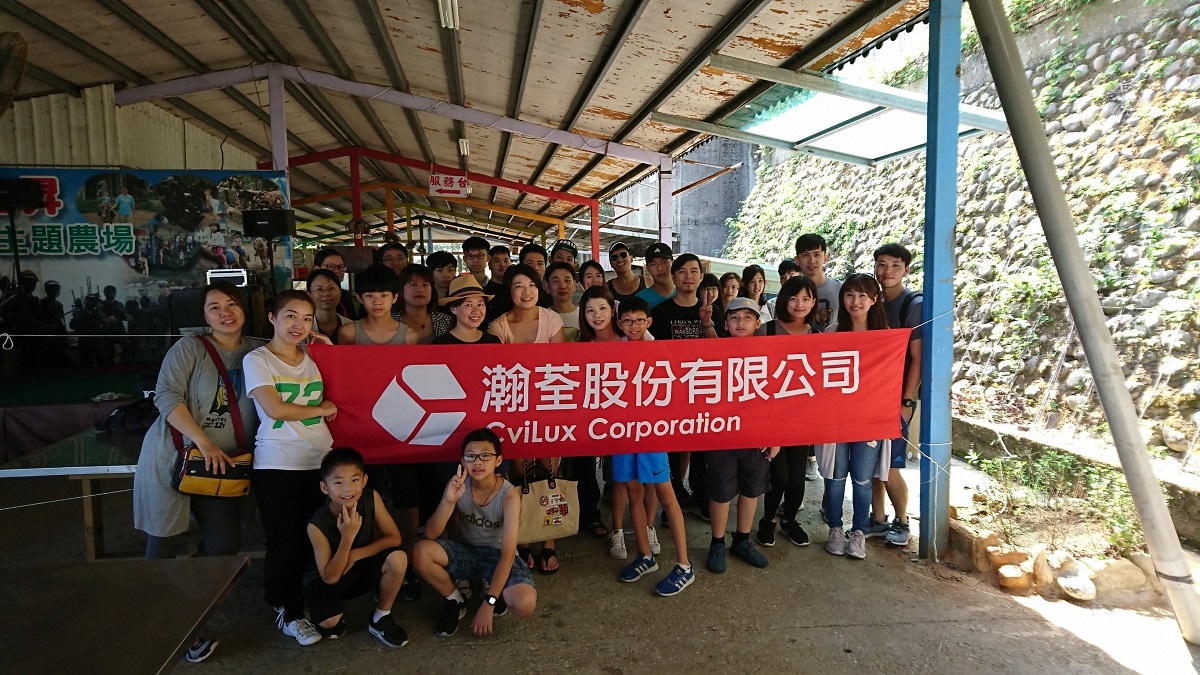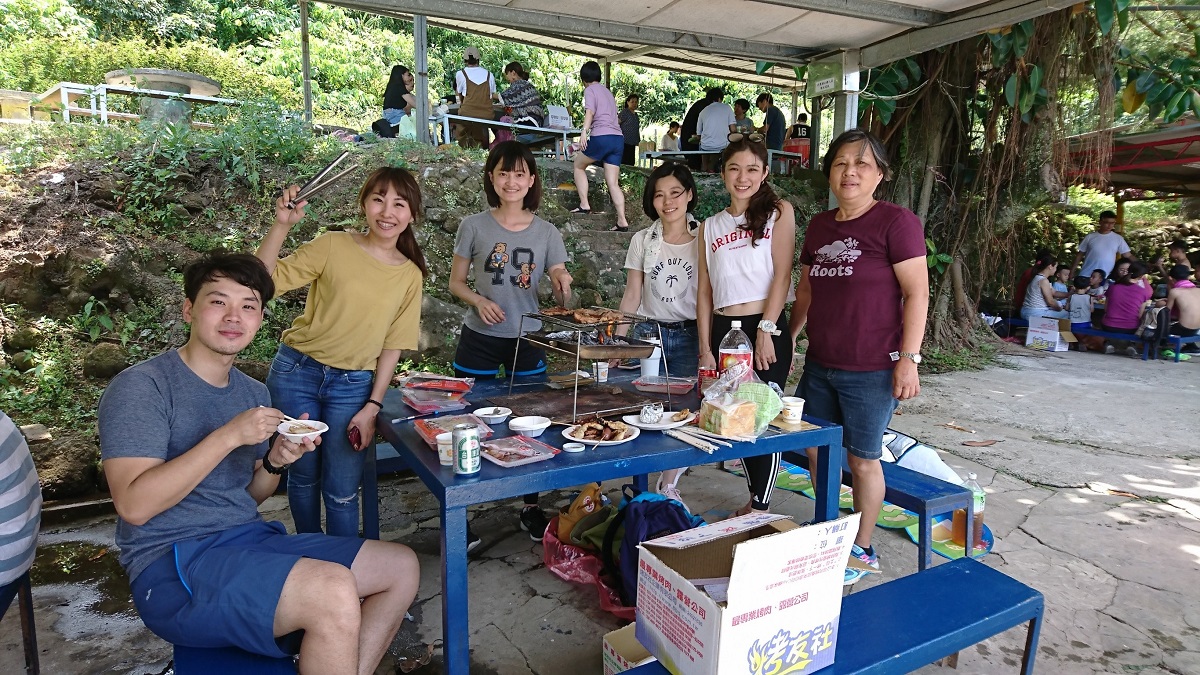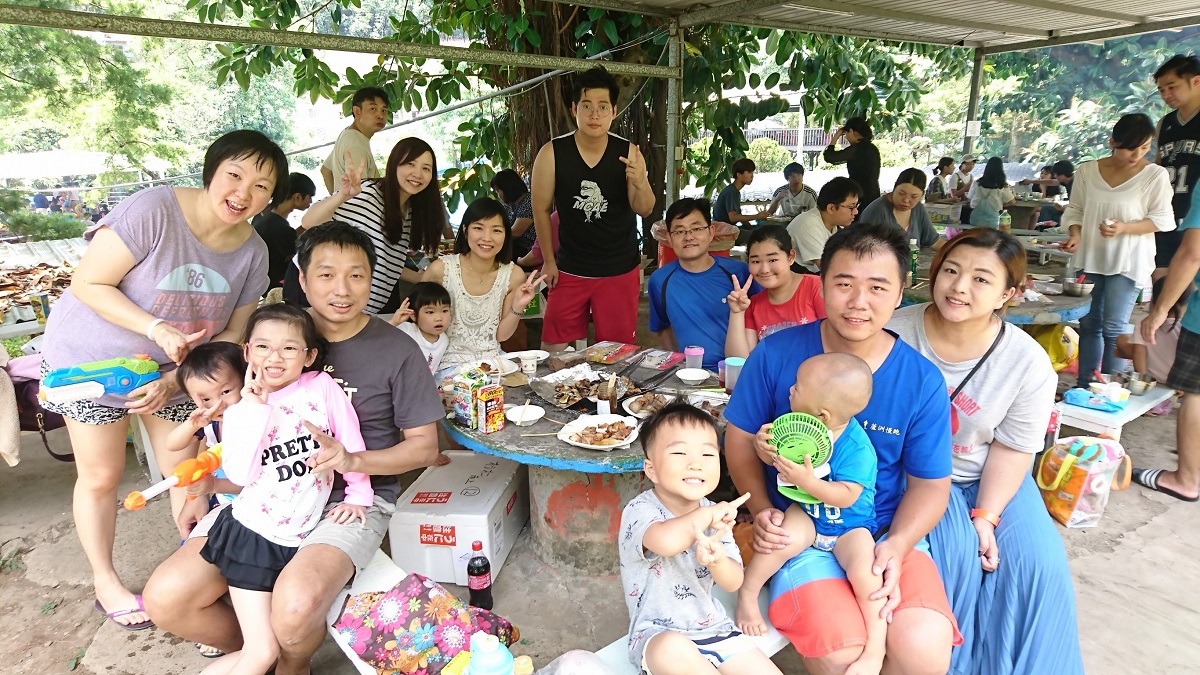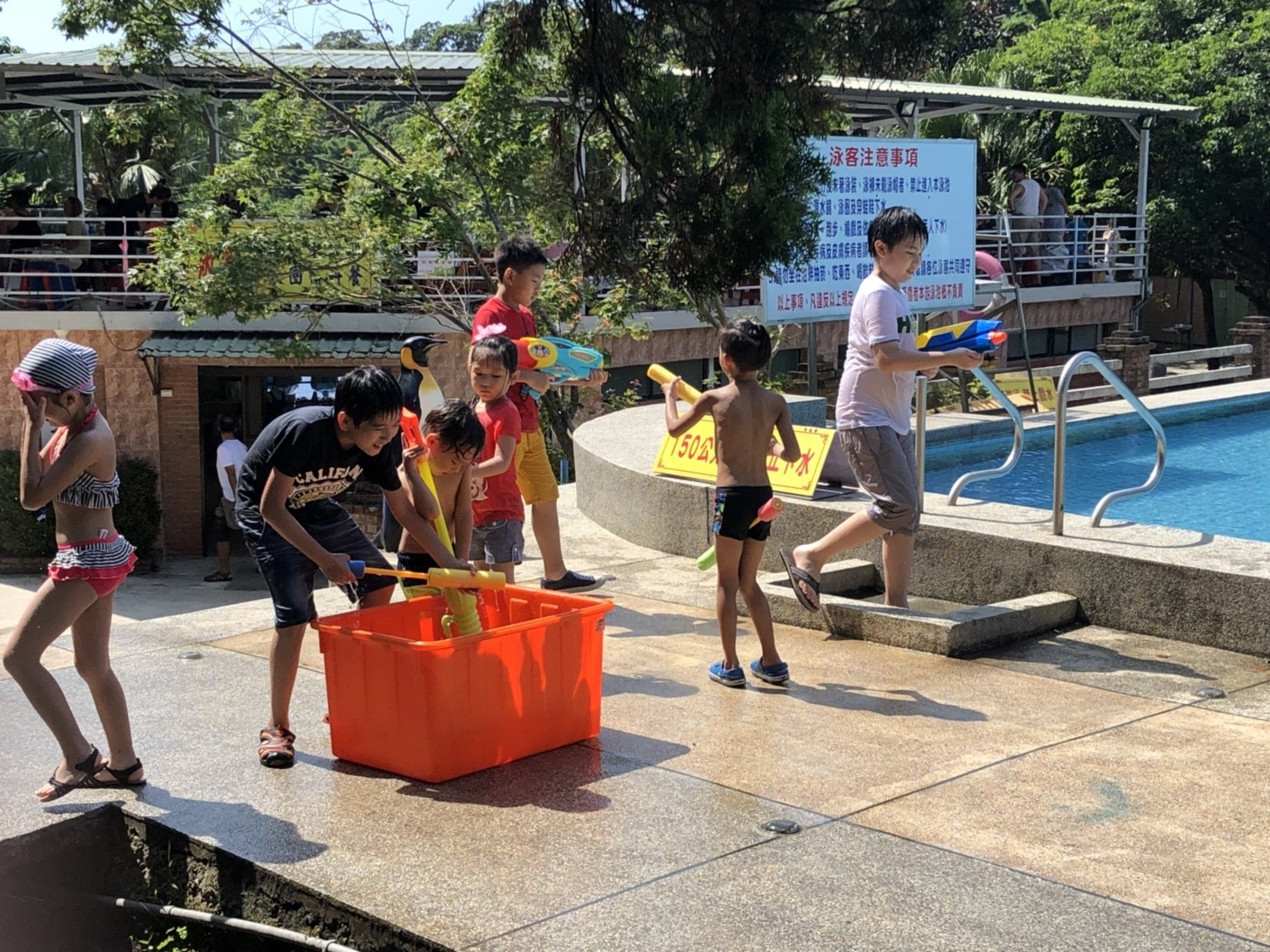 ---
June 2018 [Support the fruit farmers]
Chairman Yang Chao-Chun purchased the "Tainan Guanmiao honey treasure pineapple" gift to all employee of CviLux, CviCloud, and Dreamhound.
This year, the fruit farmers have produced a huge amount of agriculture products due to ideal weather.
However, the current agriculture production and marketing system has caused the agriculture price to fluctuate, which is not desirable for the farmers.
"Support the fruit farmers" was then initiated by Chairman Yang Chao-Chun.
He said: "Eating fruits is good for our health, and it can also be beneficial for the farmers. I hope to share the fruits with my colleagues and support Taiwanese agriculture through our event!"
Pineapples are full of nutrients such as dietary fiber, organic acid, vitamin B1, vitamin C, carotenoids, potassium, and various minerals. They can relieve arthritis and myositis, and improve the digestion, metabolism, and respiratory functions.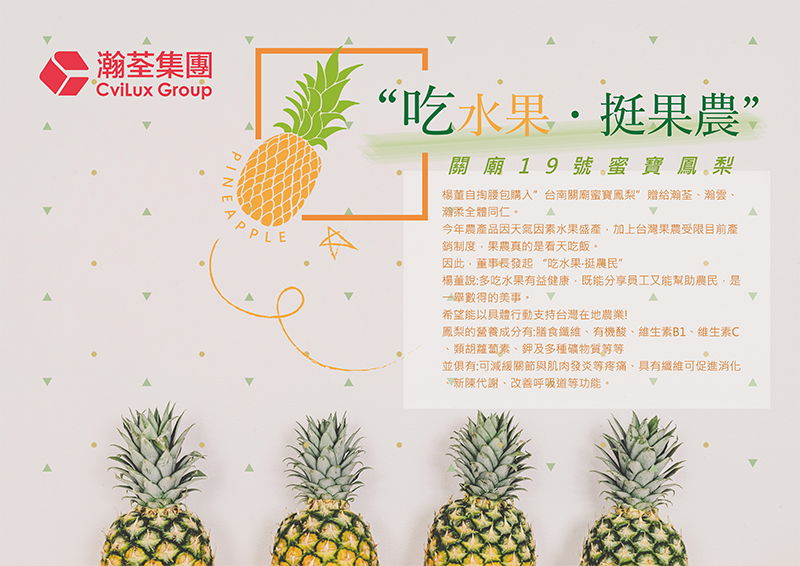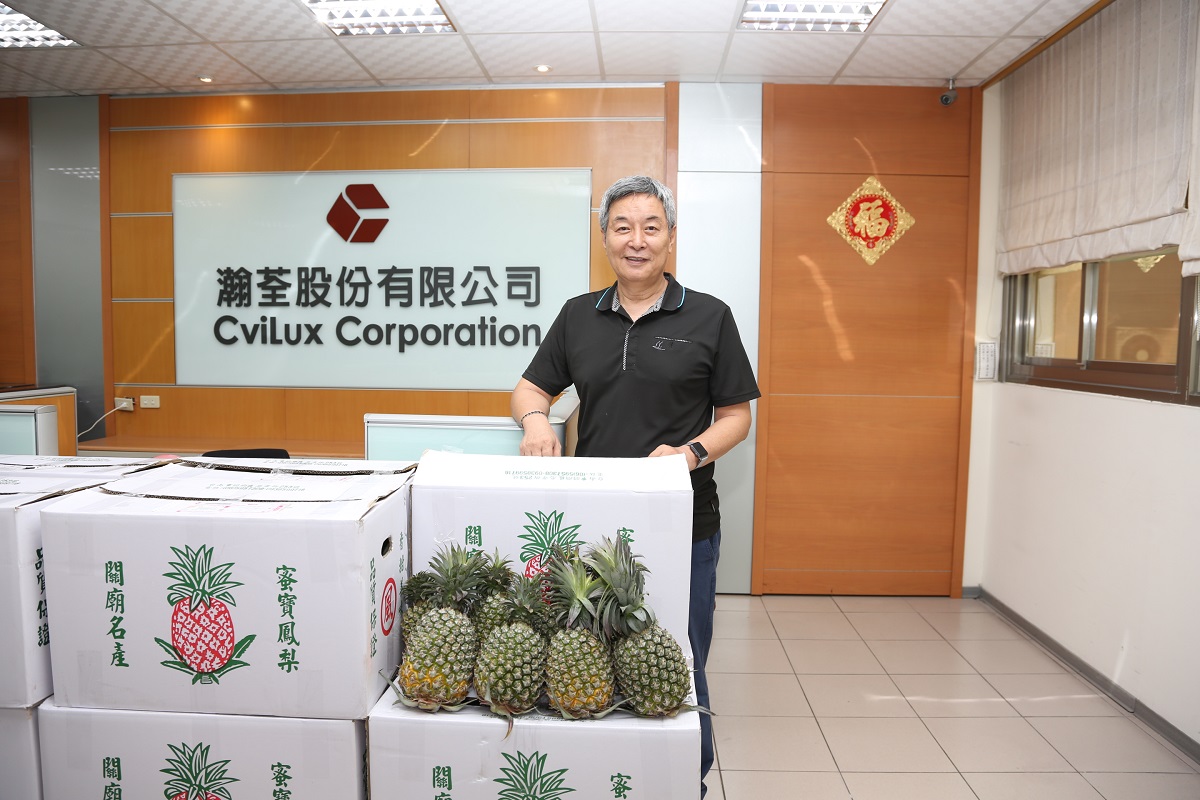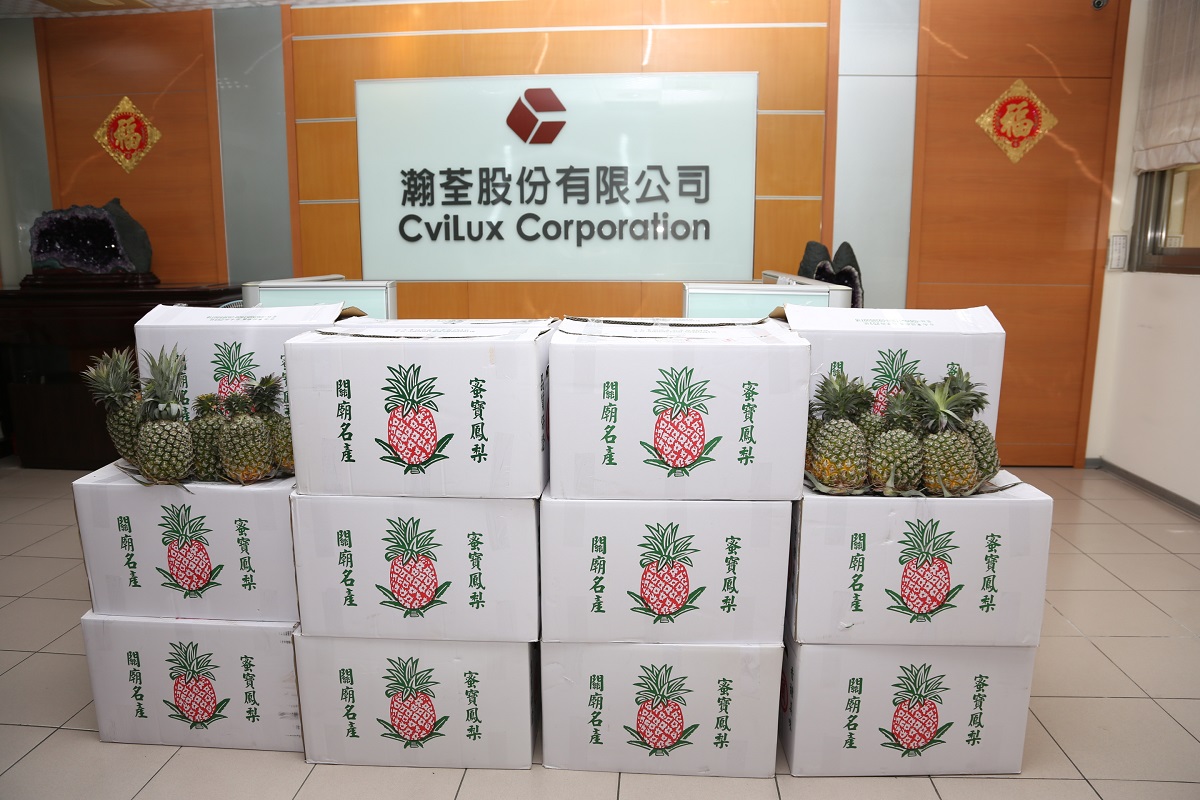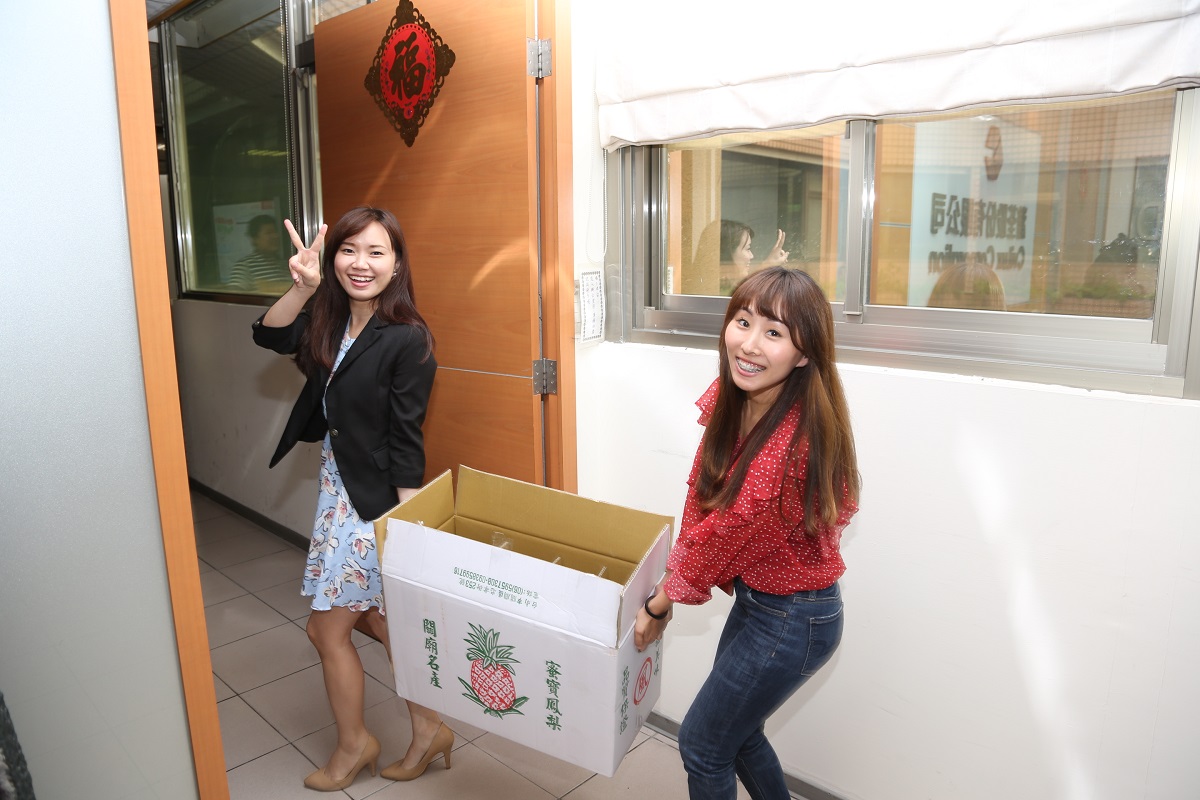 ---
December, 2017 [Support the local TFCF (Taiwan Fund for Children and Families) branches]
August, 2017 [Second-hand children's book] CviLux donated NT$6,040 to the TFCF Tamsui branch.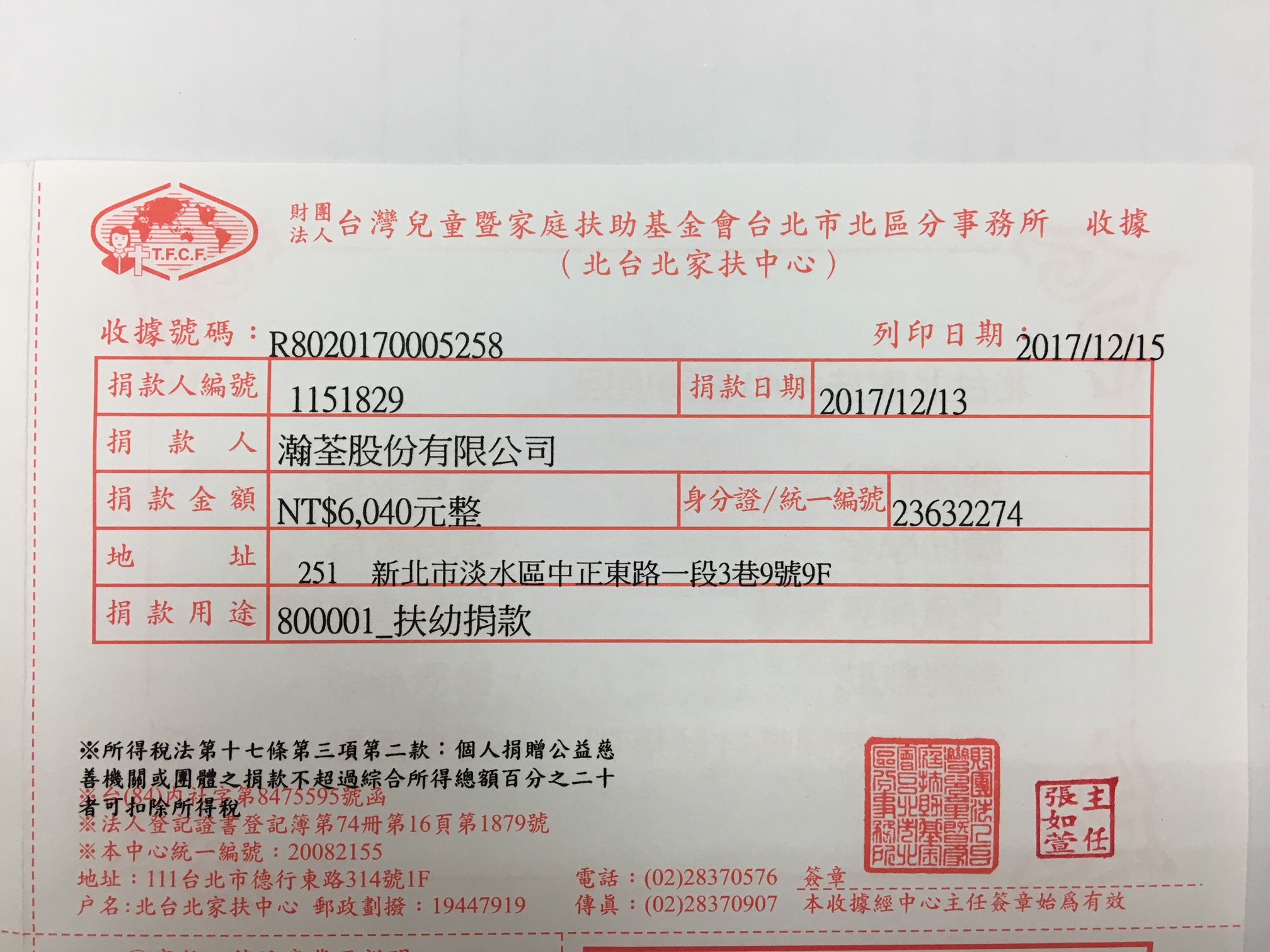 ---
November, 2017 [Support the home caregivers]
As a result of the book donation in August, 8 sets of 56 hardback children's books were sold to second-hand bookstores. The NT$1,680 of proceeds was then donated to the Taoyuan City Parents Association for Mentally Retarded to help the Teyouchung Troupe, which is supported by the Association. Teyouchung Troupe is a group of caregivers who present their life experience through their theatrical performances.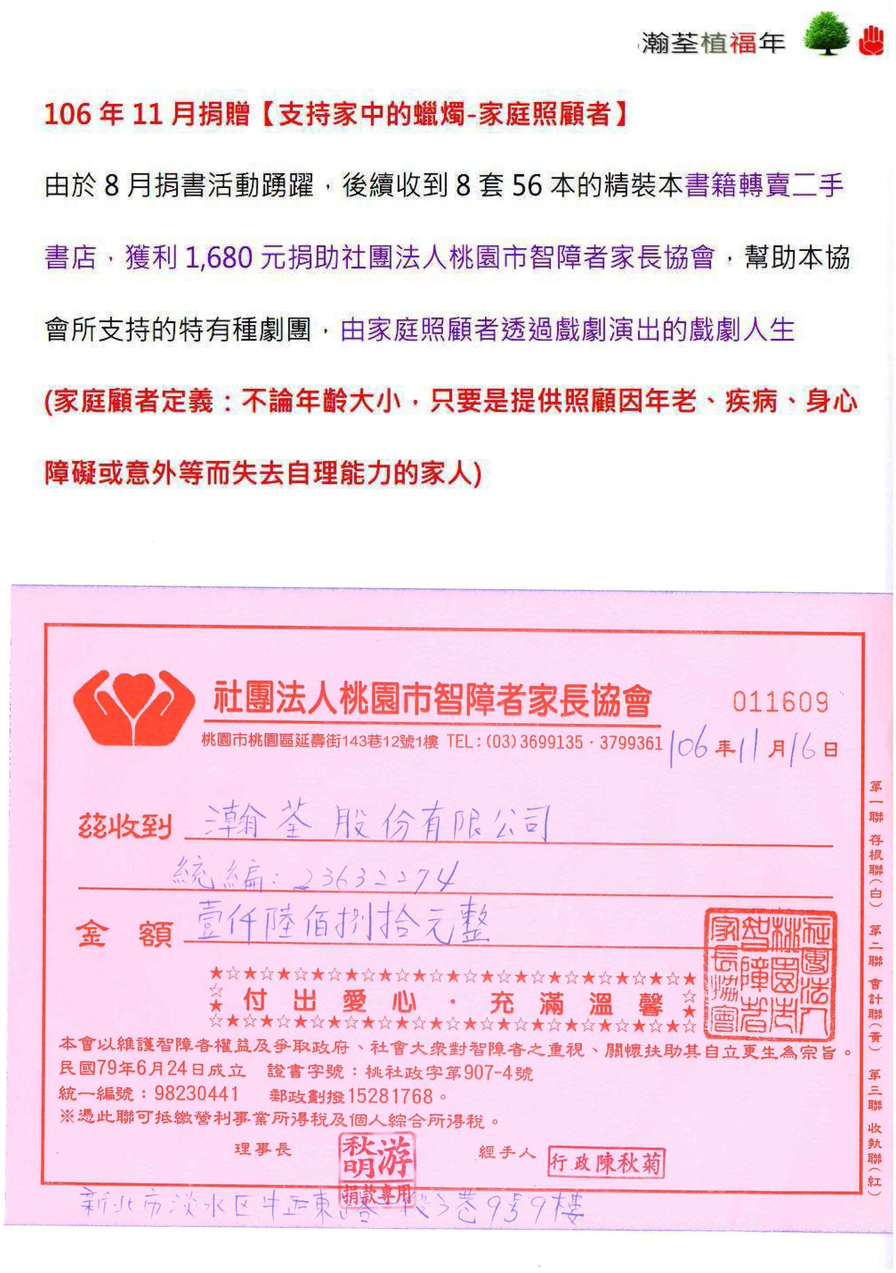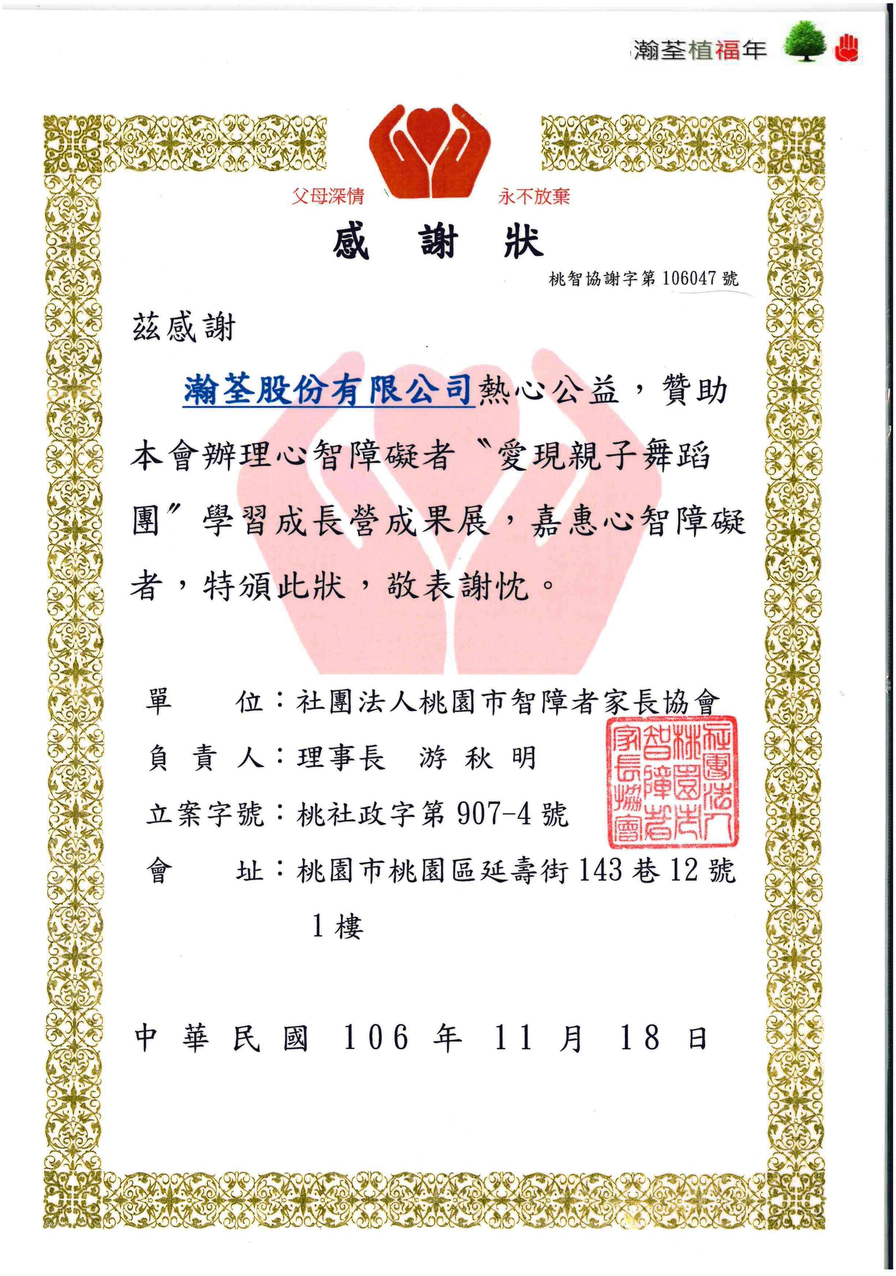 ---
August, 2017 [You donate children's book, we donate 10 dollars]
The event raised 604 children's books and distributed them to rural schools in Kaoping District through the "Kaohsiung City Firefly Children Welfare Association". It is expected that the books will provide the children a better future.
---
March, 2017 [A Door to Giving Love]
This March event is to donate second-hand goods to the Taitung Social Welfare Foundation. The foundation has received office stationery, sporting goods, 3C electronics, and other items, among which CviLux employees donated almost 80 items. This event is to help children of the rural areas by building a bookstore. The nuns of the foundation once said: "Educate the children so they have the opportunity and hope to escape poverty". We deeply understand and feel the limitations of the natural environment and the differences between urban and rural areas. CviLux and the employees shall be an example to cherish our resources and be grateful for what we have.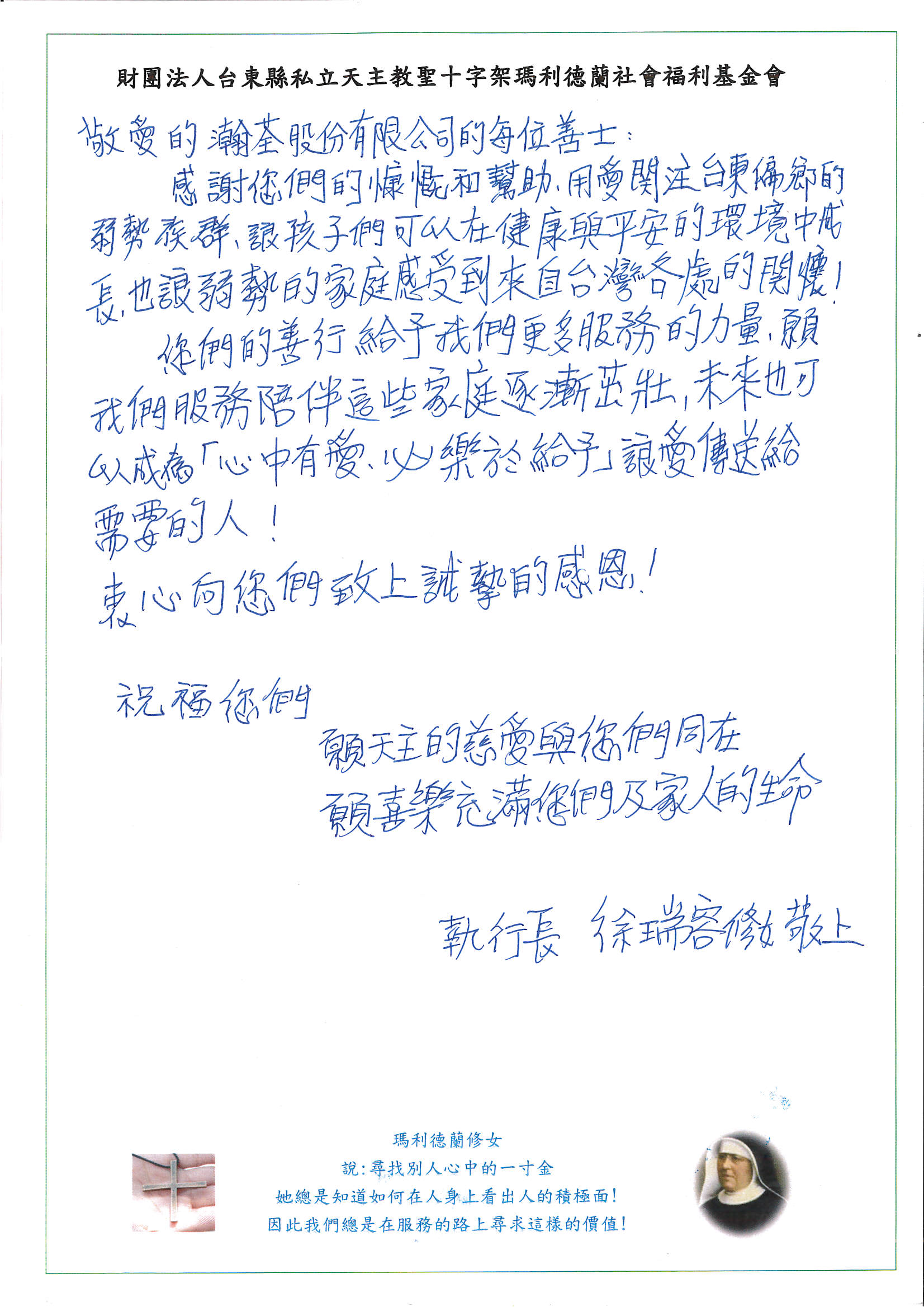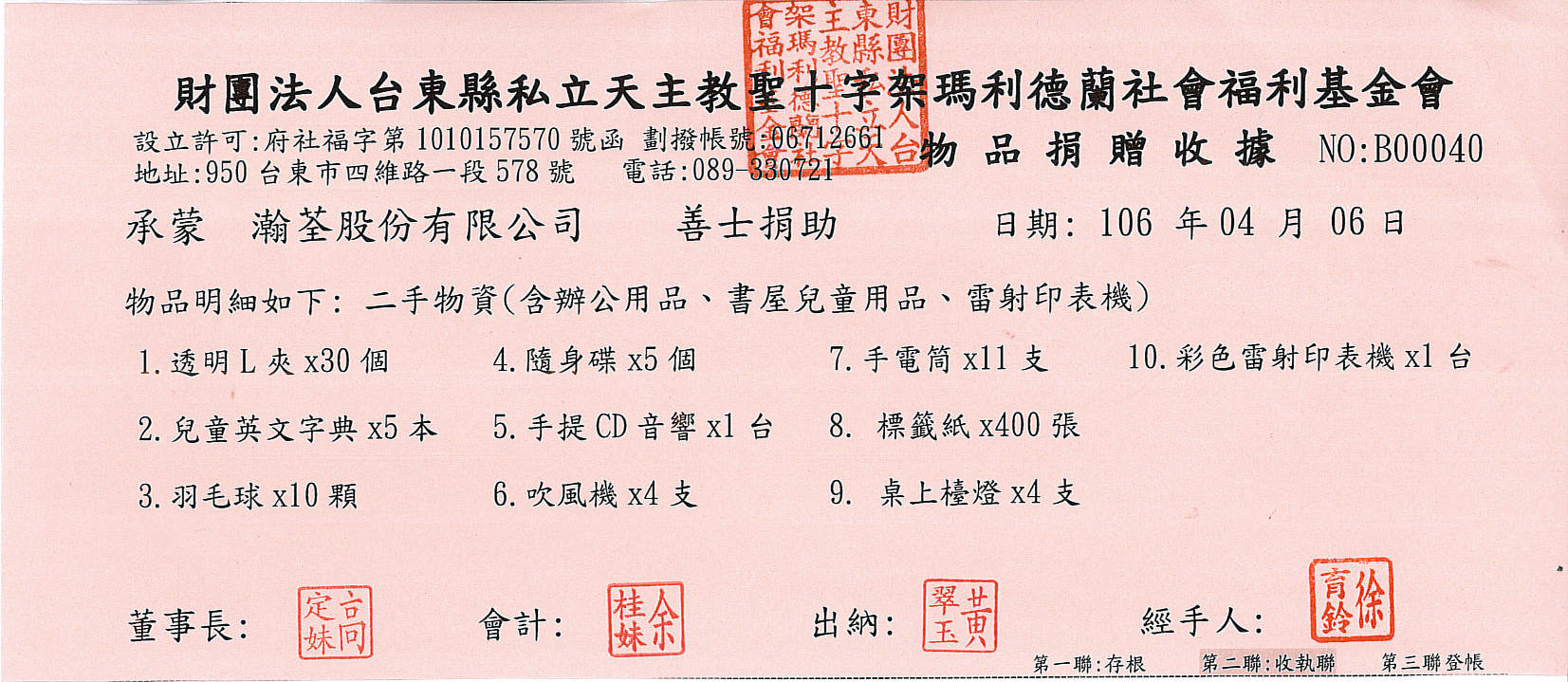 ---
2016.9.8 [Donate blood with CviLux]
The blood donation vehicle was on the 1st floor of the office where the employees donated about 50 bags/250c.c of blood. Though the blood volume did not meet the expectation due to a number of people with cold and flu, the donation event is to be held next time where the city and the neighborhood will be invited to join the meaningful event.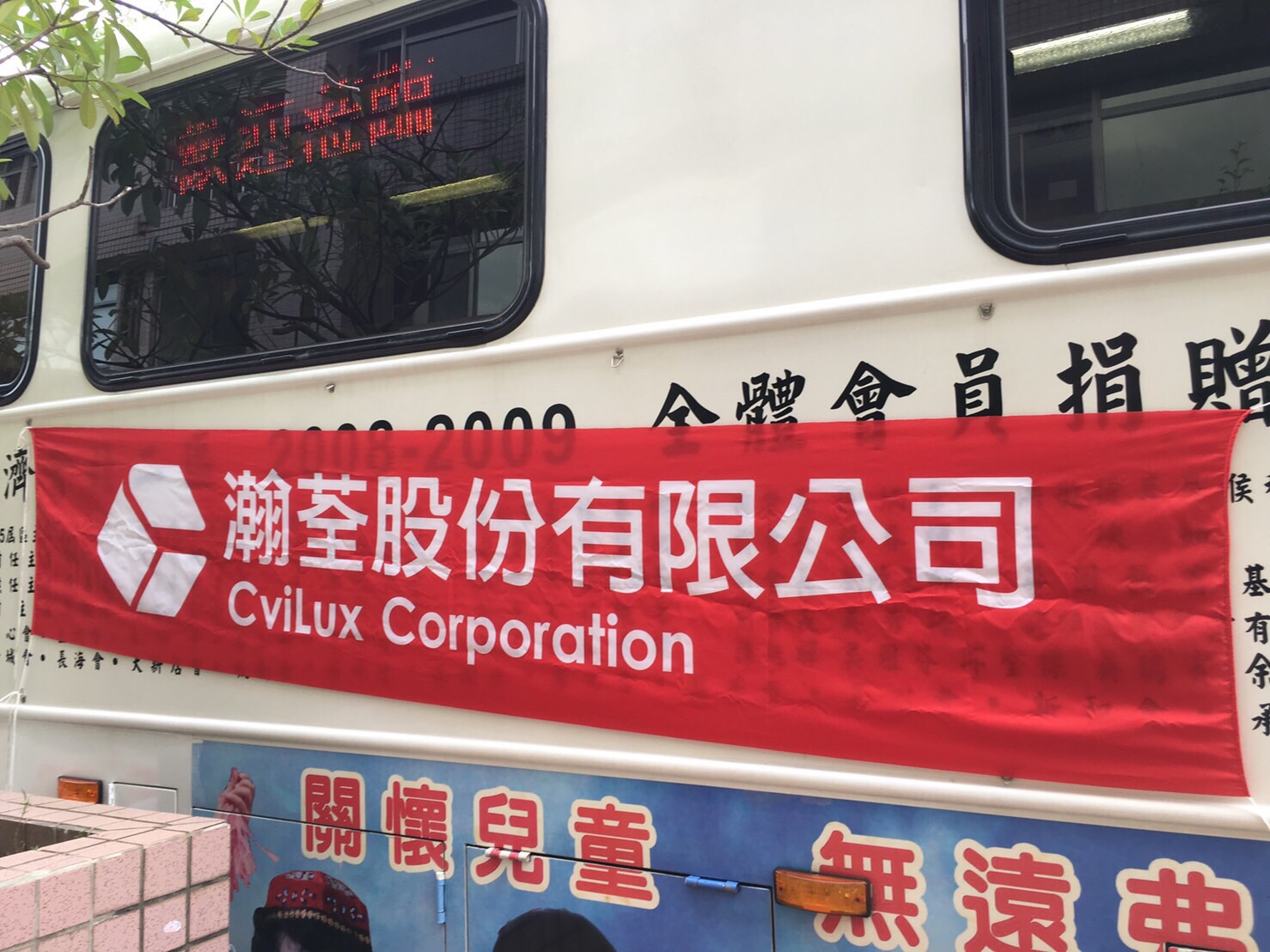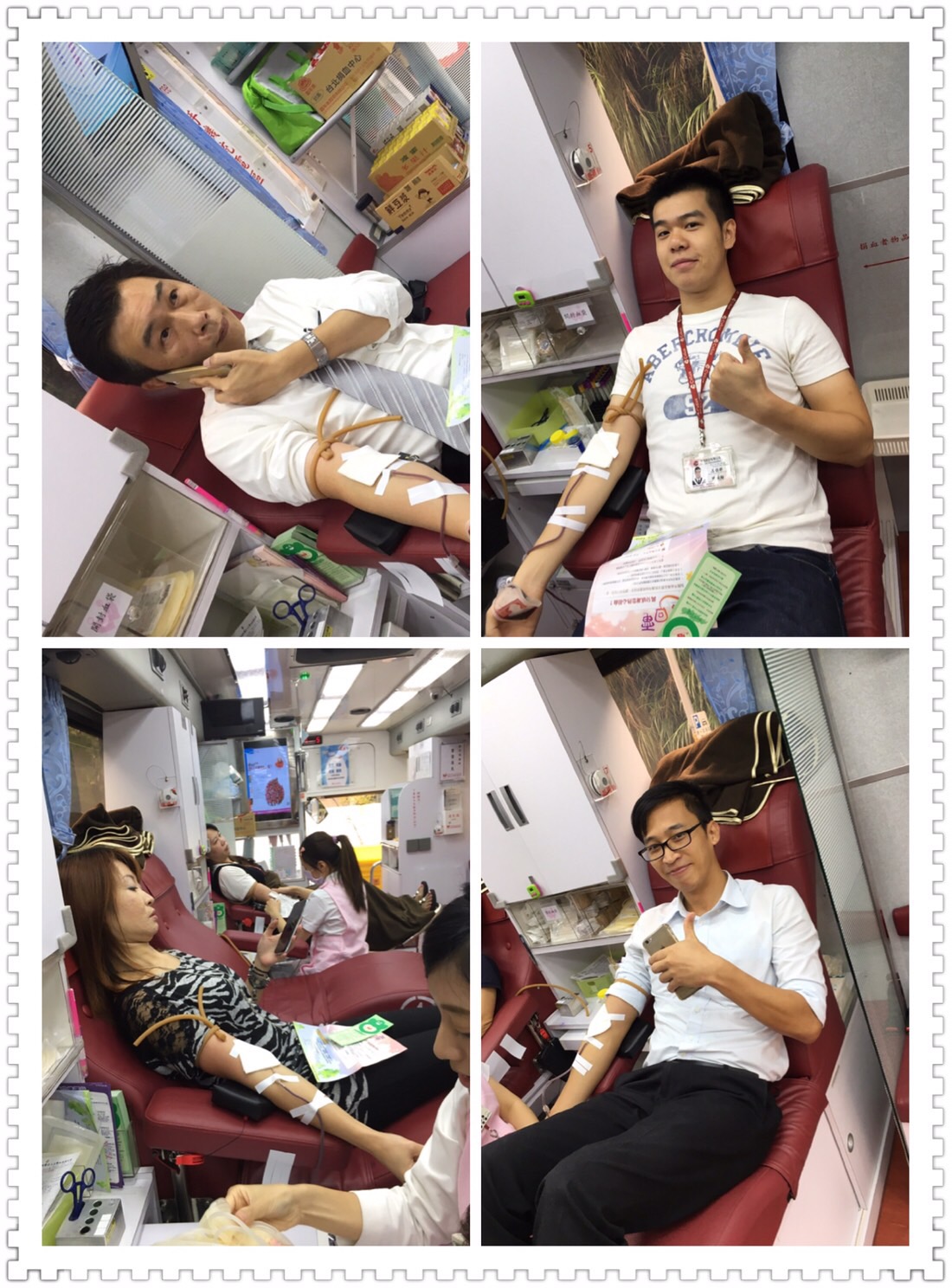 ---
2016.5.21 [Beach Cleanup]
Approximately 100 employees participated in the event and about 30 bags/15kg of garbage were collected. During this event, CviLux and the employees could learn about the marine environment preservation and reconnect ourselves with nature. It is essential for us to love our environment, cherish the marine resources, and devote our time and energy to maintain the marine ecology. We shall minimize the pollution sources by implementation of waste sorting, proper garbage disposal, and recovery and reprocessing of waste materials.